How the Value Management Policy Starts
A pilot project was initiated by Economic Planning Unit (EPU), Prime Minister's Department to apply the systematic VM methodology for the Proposed Institut Aminuddin Baki, Kuching,Sarawak. The project provides training facilities in education leadership and management to professional officers in order to enhance Sarawak, Sabah and Federal Territory of Labuan's education.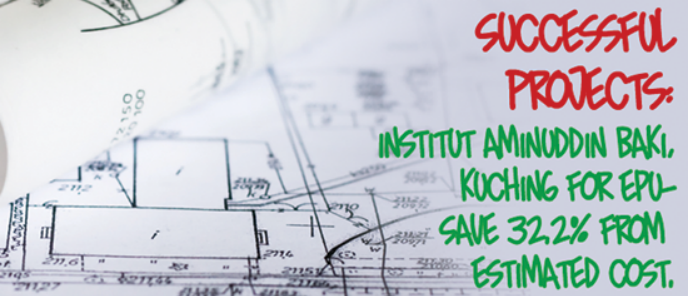 MCM Value Sdn. Bhd. managed to save 32.2% from the original estimated cost for the project and improving the project functions and performances.
The successfulness of the VM study had triggered the then Director General of EPU, Y. Bhg. Dato' Noriyah Ahmad together with our President, Sr Dr Mohd Mazlan Che Mat to present and table to the National Development Planner Committee (JPPN). The committee decided to embark the Value Management methodology and to be applied to all Government projects and programmes for RM50 million and above. Subsequently, a circular had been issued on the matter by EPU on 29 December 2009.